I got my Stars Monkey yesterday! A lot of people think the Stars monkeys are cursed because they start running bad as soon as they show up at the door. Mine is not cursed - I put in a good session last night and ran well - I'm assuming because I missed the delivery guy at my door and had to pick him up at the post office myself the next day.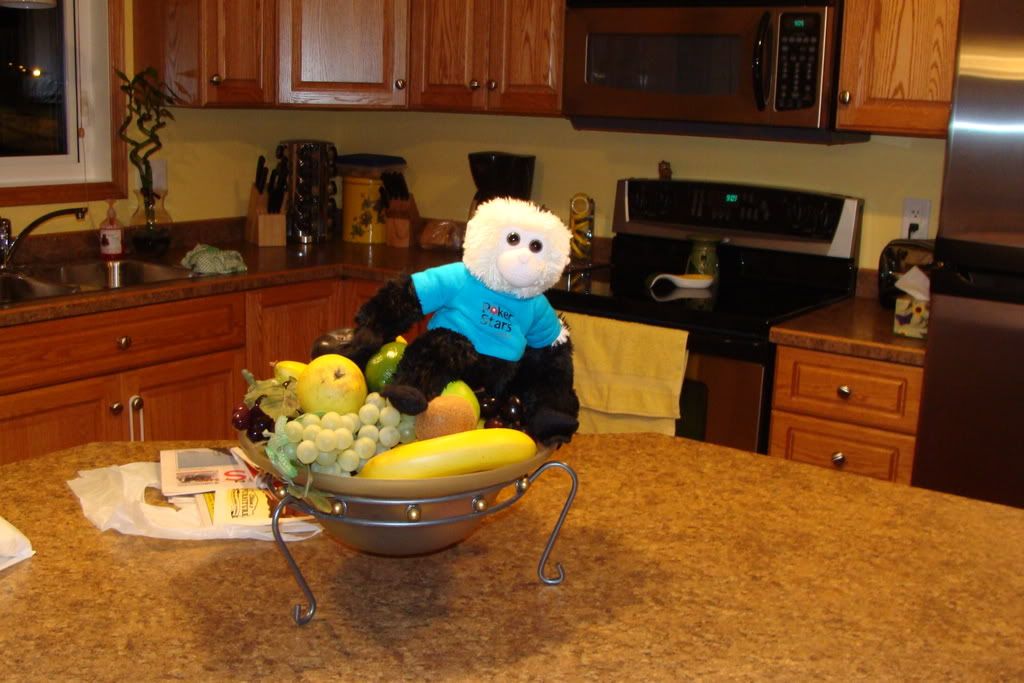 Ive been finding 50NL pretty easy lately after playing so much 100NL. It seems a lot easier to spot the fish and to exploit people at 50NL than before I jumped over it to play 100NL. I guess it helps if Im playing a lot more pots, too.
Ill just keep this short as my keyboard it tilting me.* I hope to get in a bunch of hands and think about my game a bunch this week since Ill be on night shift at work.
*My keyboard is messed up again and typing in Spanish. Please excuse the bad punctuation =)