August turned out alright with a nice upswing at the end of the month. I played some 50NL, but mostly stuck with 25NL again. The table dynamic at 50NL just doesn't seem to work with my game and I am actually finding 100NL much easier so I'll probably just continue to play 25NL and take shots at 100NL more often now, maybe a few times a week until I'm comfortable enought to play there regularly. The game just seems so much more straightforward from my experience.
Holdem Manager is working out great and I'll have to upgrade to the high stakes version to use it at 100NL so I'll be doing that soon.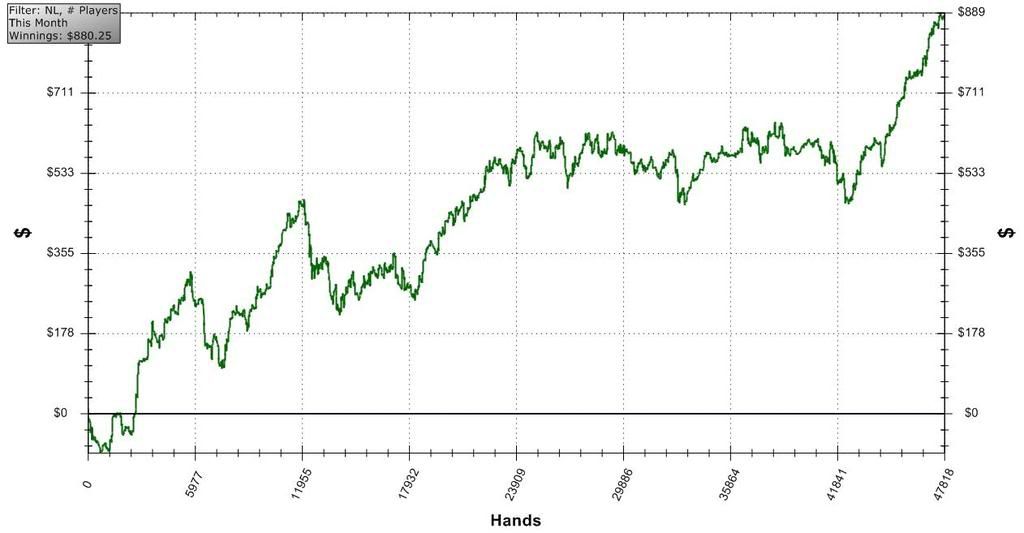 I realized I hadn't posted a picture of my daughter since she was born. She's 6 months now and growing up way too fast. Time sure flies. She's sitting up on her own now and will probably be crawling in the next couple of weeks from the looks of it. Good times!
No, we can't do anything about the hair, lol. It has a mind of it's own.